Game design, branding, direction, and programming for an entry in Text Jam, tasking players to create their own text-based adventure video game in 48 hours.
Programmed entirely in basic HTML/CSS, Anarkey_ follows the player, a newly appointed puppet CEO of a multinational corporation that is secretly lead by an artificial intelligence with plans to lead humanity to its doom through the manipulation of various events across the planet.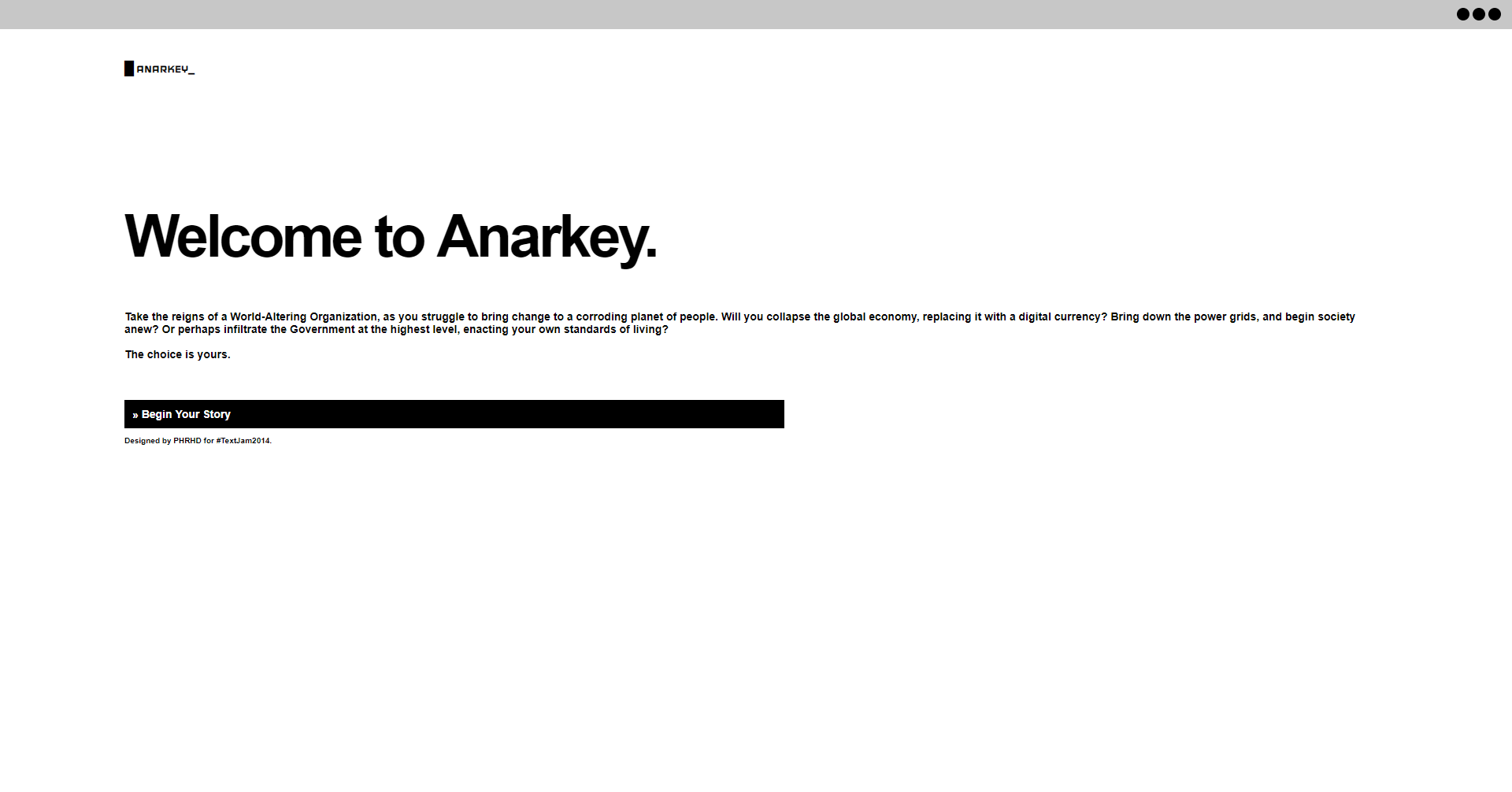 Joshua Lanphear is a multidisciplinary designer out of Phoenix, Arizona with a focus on multiple areas of design. Typography, print, video, audio, and more. Working with companies all over the world ranging from Disney, to Porsche, to the small warehouse that manufactured your pocket knife.



With a love for exploring new ideas and new projects, and a refusal to ever stop learning and growing, he focuses on the skills to best evolve with an ever-changing world. Inspirations such as Japanese culture, street art, and video games ensure an always racing imagination. Check out Ph LEVEL, his inspiration board, to see more.

Featured in ︎ My Famicase

Interested in working together or even just playing some video games?
Call at 9095109502, or email phear@phrhd.co.