Branding, design, art direction, and planning for a concept revival of the classic fighting game franchise pitting giant creatures against each other. The original game was created and distributed by Midway in the mid-90's on home consoles and arcades.

This revival would thrust the game into a more cinematic approach for new players, with a unique ultra-realistic focus on creatures, that foregoes traditional health bars in favor of visual cues throughout matches that indicate player health. The game would feature all of the classic characters, as well as several new designs from creature artist, Rodrigo Vega.
Primal Rage is designed as a cinematic, modern continuation of the hit fighting game franchise. Realistic character designs meant to show the creatures' massive scale, highlighted by a lack of health bars to accentuate the blockbuster movie feel of the game.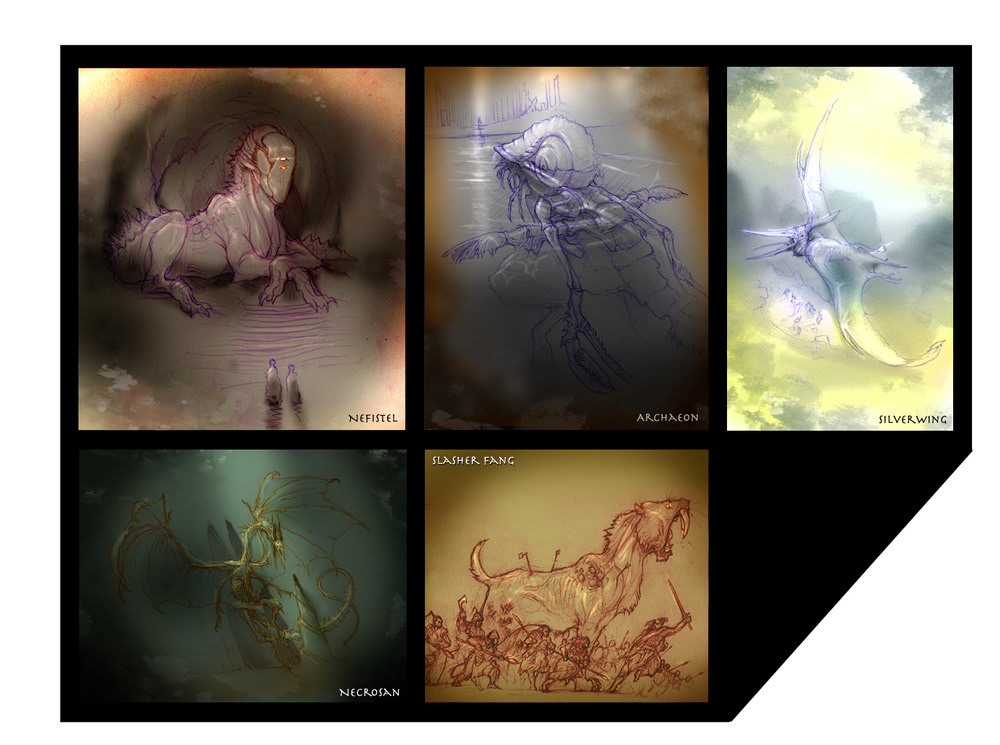 Concept artwork created in cooperation with creature artist Rodrigo Vega.